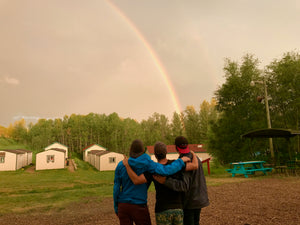 Our goal is to ensure the future of a Jewish camp experience in Alberta where the youth of our communities can bond in friendship, solidify Jewish identity and build our future leaders. From Now until Dec 31, 2023 your donation is being matched by The Harold Grinspoon Foundation at a 3 to 1 ratio. For every 3 dollars you donate, they will donate 1 dollar until the end of the year, or until we hit the matching maximum.
The Covid-19 pandemic showed us that we need to build a more resilient camp to ensure a secure future for this cherished institution and a key part of Jewish life in Alberta and Saskatchewan.
Please consider a monthly contribution that will help us to keep Camp BB on a solid footing.
If you would like to contribute a different amount please email stacy@campbb.com and we will set it up for you.